Description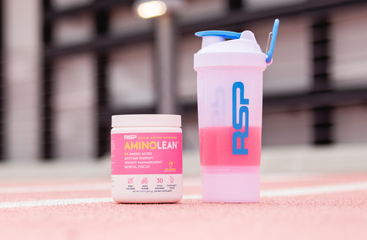 ALL-IN-ONE AMINO ENERGY & NATURAL WEIGHT MANAGEMENT- AminoLean was designed to be the most comprehensive amino acid weight management supplement for men and women available. We combined BCAAs & EAAs with a focus & energy blend and natural weight management ingredients to form the perfect amino energy supplement.
ANYTIME ENERGY AND PERFORMANCE - Each serving of AminoLean contains 125mg of Caffeine from the natural source of Green Tea Extract. It is formulated to take as a Pre Workout powder, Post Workout or anytime for the perfect energy boost without a crash or jitters. You can take 1-3 servings to customize the amount of energy that's right for you
ESSENTIAL AMINO ACIDS FOR MUSCLE RECOVERY - Each serving of AminoLean contains 5g of Essential Amino Acids, the perfect workout recovery supplement to help you recover faster and support lean muscle building. More complete than just regular BCAA powder, EAA powder contains everything your body needs to repair and build muscle
A COMPREHENSIVE, NATURAL WEIGHT MANAGEMENT SUPPLEMENT - A scientifically formulated blend of Conjugated Linoleic Acid (CLA), L-Carnitine Powder, Green Tea Extract, and Green Coffee Bean promote natural weight management to help maintain a lean physique year-round
ZERO SUGARS, CARBS, OR CALORIES - AminoLean has 0 sugars, 0 carbs and 0 calories; making it an extremely clean product for any diet. Additionally, it does not contain any gluten in its ingredients.